Want to inspire more diversity in tech?
Stories can shape and define our careers. Think about it... what stories have shaped who you are? What stories have influenced what you do? How have they inspired you to do more, to give more and to become more? We want to diversify the available career stories in tech by showcasing inspiring and diverse people who love their tech jobs.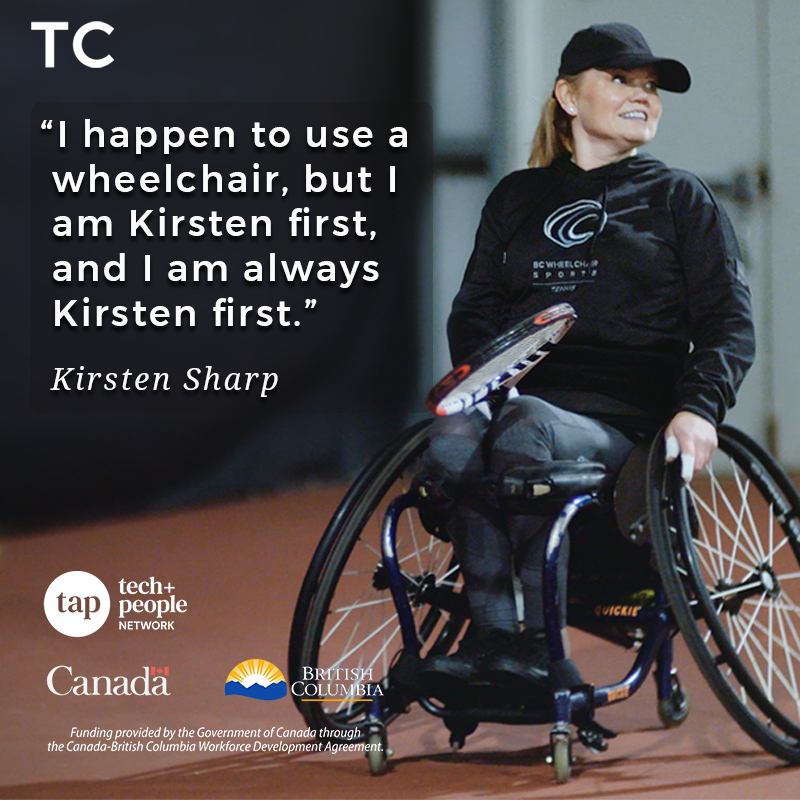 Everyone belongs in Tech:  Kirsten Sharp is the Head of Production at a 3D animation pipeline, @daz3d. 
As an internationally ranked tennis player, Kirsten is also serving innovation and opportunity both on and off the court.
Check out her ace story here!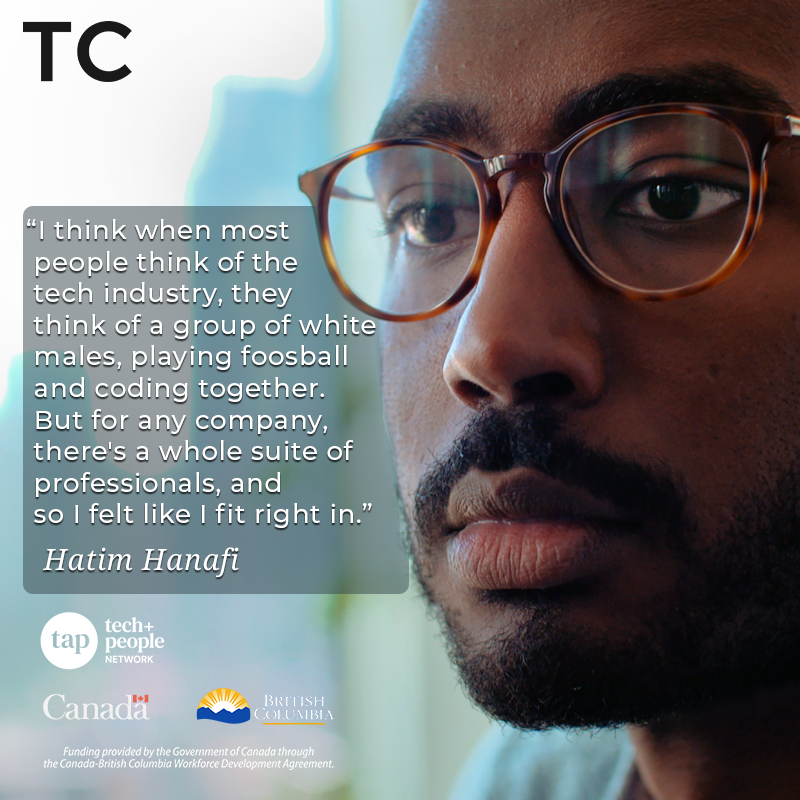 Everyone belongs in Tech:  I never thought I could work in Tech - Here's why you should.
Just like many others, Hatim Hanafi never saw himself working in tech! Now he's found his passion working in strategic planning in the tech sector, where he is proud to have experienced working for companies, like Hootsuite, that focus on positive social change.
Watch it  here.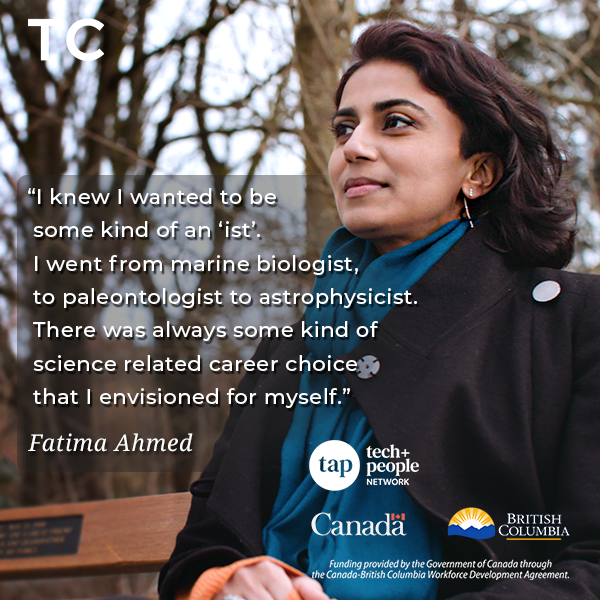 Everyone belongs in Tech:  Fatima is on a mission to discover the antibodies that can eradicate disease and improve healthcare for everyone.
Fatima Ahmed  is a Research Scientist at Abcellera, a technology company that searches, decodes, and analyzes natural immune systems to find antibodies that its partners can develop into drugs to prevent and treat disease.
Watch it  here.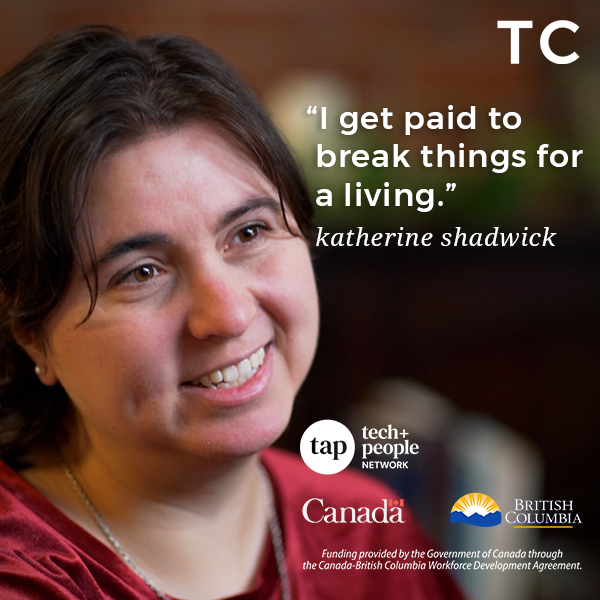 Everyone belongs in Tech: Katherine is on the autism spectrum and thriving as a Software Quality Analyst.
Katherine Shadwick hopes by sharing her story, she might help other folks on the spectrum look to the tech industry to find a good job.
Watch it here.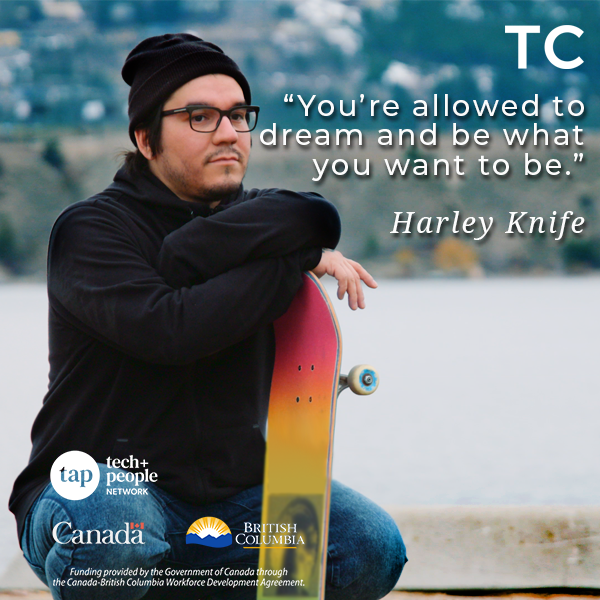 Everyone belongs in Tech: How Harley followed his passion for cartoons and found his dream job.
Harley Knife is a Senior Animator at Yeti Farm, a Kelowna-based animation studio providing animation services and creating original content for broadcast and digital platforms.
Watch it here.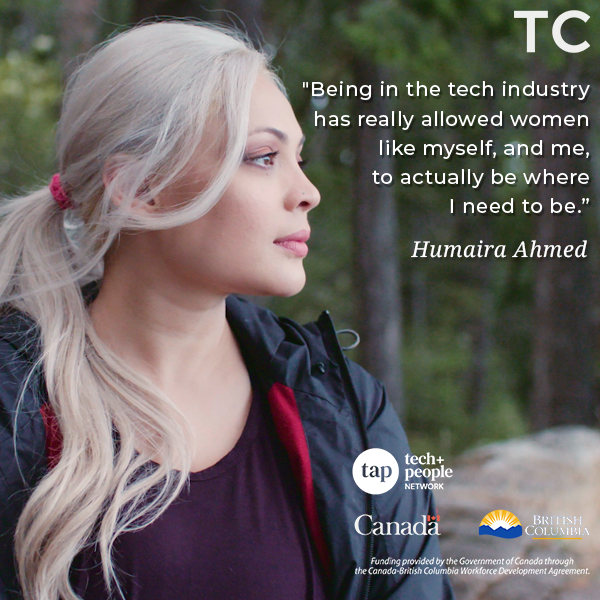 Everyone belongs in Tech: How this tech start-up founder balances her roles as a CEO and mom of two.
Humaira Ahmed is the founder & CEO of Locelle, a Victoria-based enterprise networking platform to connect and engage women in the workplaces for support and mentorship.
Watch it here.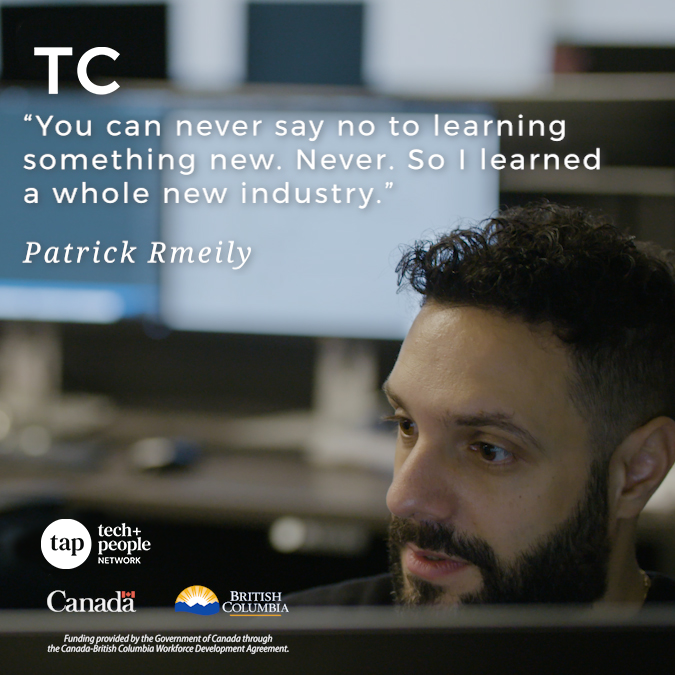 Everyone Belongs in Tech: How Patrick made a life-changing career pivot and found his True Calling.
Patrick Rmeily is a Pipeline Technical Director at Cinesite, an award-winning animation studio working in film, TV and streaming productions. 
Watch it here.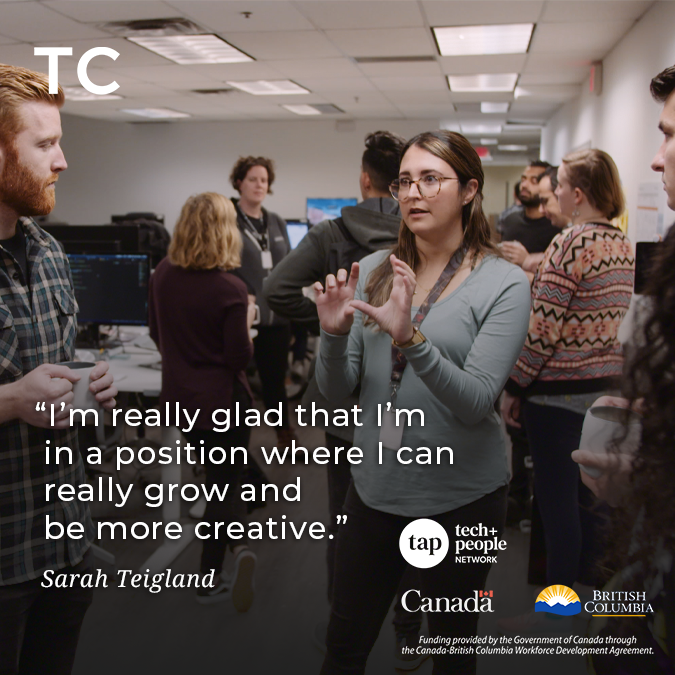 Everyone Belongs in Tech: How rediscovering a passion for computers helped Sarah find her True Calling.
Sarah Teigland is an intermediate software engineer at Thinkific, a software platform that enables entrepreneurs to create, market, sell and deliver their own online courses.
Watch it here.
A more diverse and inclusive tech sector provides social, economic and innovation value, and yet, despite best intentions there's still a lot of work that needs to be done to diversify our sector so that it reflects the beautiful diversity of our communities.
This series of video vignettes is about people who have found what they love to do. We want to inspire people to see all the infinite possibilities in their own careers and lives.  Help us do that by sharing these stories!