Hello everyone,
A warm welcome to the 12 new member companies that just joined HR Tech Group this January and February!  - Advisor Websites, Certn, Cybera, Hinterland Games, Improbable, Kixeye, Phoenix Labs, Procurify, Riipen, Routific, Sparelabs and Vessi. 
You're likely seeing many new faces at our Zoom webinars and roundtables. Our membership grew 12% in 2020 and we now have 188 member companies across BC and Alberta. When you see a new face, be sure to introduce yourself. 
I have lots of great news so please keep reading….  
---
Our new Retirement Savings Program is now available to member companies through HUB International.  Check out the Program Overview to discover the full array of retirement services available to your company.   If you would like to learn more about it, reach out to Wojtek Golebiewski (Group Retirement Consultant) at 604.269.1222 or  wojtek.golebiewski@hubinternational.com.
---
We are thrilled to announce that the Province of British Columbia is providing  additional funding for HR Tech Group's Diversity and Inclusion Tech Project! With this additional funding we will provide the following in 2021: 
Additional curated content and expanded features in the D&I Resource HUB
3 additional offerings of Inclusive Organizations – Executive Learning 
2 additional offerings of the Inclusive Change Agent Program
2 additional offerings of the Inclusive Leadership Program
16 additional Diversity & Inclusion Audits
A second Diversity in Tech Dashboard benchmarking report along with a Year 2 Progress Report 
2 additional 'Everyone Belongs in Tech' video vignettes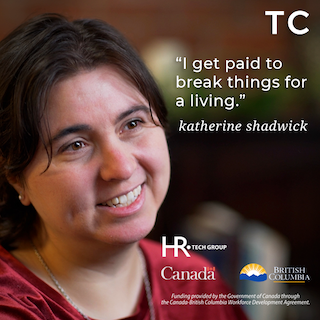 Speaking of the video vignette series, have you checked out the latest video? 
Everyone belongs in Tech: Katherine is on the autism spectrum and thriving as a Software Quality Analyst.
Watch it here.  
Registrations and applications will open soon for the additional training programs and the diversity audits. All of the training will take place between April - July 2021. Stay tuned for more information. 
We are beyond grateful to all of our supporters and sponsors who have made the project what it is today. If you are not already part of our D&I Tech Project Coalition, please email Rachel Cree (rachel@tapnetwork.ca) to be added to the mailing list to receive exclusive updates. 
---
Our 2021 Salary Survey is expanding again. We're planning to add 5 new jobs and some policy questions around DE&I, remote work allowances and pay differentials. In 2020 we were able to produce Vancouver Island-specific data cuts for 49 jobs and Alberta-specific data cuts for 35 jobs. With the member growth we've experienced, we're expecting even more regional data cuts to be available in the 2021 survey! 
In our recent request for input regarding new jobs for the salary survey, we noticed that several people suggested jobs that we added last year (e.g. Firmware Engineer, Implementation Specialist, Environment Artist and Digital Matte Painting Artist). We went a bit crazy last year and added 17 positions. Be sure to review all of the survey jobs each year before matching your employees. New jobs are added most years. 
Stay tuned for information on the new survey jobs and the survey input timelines. 
---
We have a number of learning events coming up this week and next.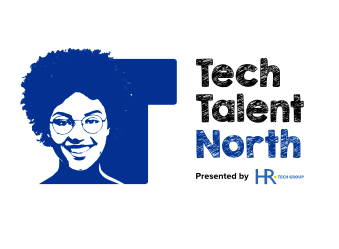 Have you registered for Tech Talent North? Our conference has always been the place to be, and this year we're scaling up and going national, so you definitely don't want to miss this one. It's happening online May 12-13th. Be sure to register before the launch discount ends on Wednesday March 3rd! 
Launch pricing tickets are only $100 for HR Tech Group members. 
---
Still with me? Great! Two final mentions - 
Our 6-month mentoring program is going strong. I hope that everyone participating is finding value in the unique learning and networking opportunities that come from these mentor-mentee relationships. 
Heads up that we will be asking you for feedback this spring, via our Member Satisfaction Survey. Please watch for that.
As always, reach out if you have questions, concerns or ideas to help strengthen our community. I'm at stephanie@tapnetwork.ca.  
All the best this spring (it's almost spring, right?!)
Stephanie Hollingshead
CEO, HR Tech Group